15 Aug

End of Summer Facial Promotion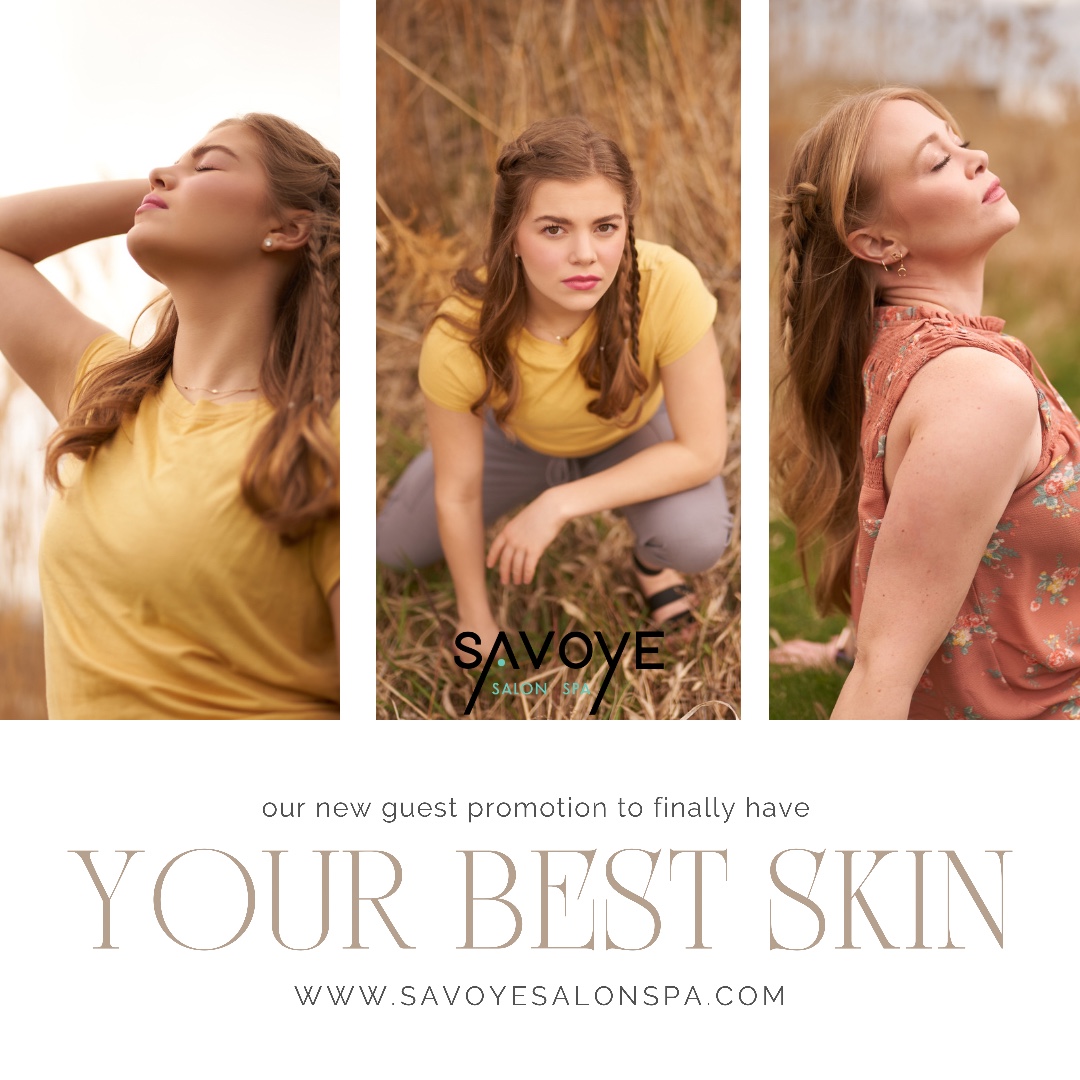 Want to have better skin?
People today are taking better care of their skin than ever before giving results of radiance, smoothness, and anti aging.
It all starts with a Savoye Luminizing facial and then our Skin Care Specialists teaching you how to maintain your skin at home with our Aveda Skin care products that are all natural and powered by plant stem cells.
Followed up with an Elemental facial within 4 weeks.
It's very much like getting your teeth cleaned regularly and brushing daily.  Getting a facial is the deep clean and then a home skincare routine to maintain between visits. It's all about changing your behaviors and understanding how to do it.
We want to help by offering a really outstanding special, It is while supplies last.
Now through Aug 31, any new guest to Savoye's spa can purchase a Luminizing Facial, and receive an Elemental Facial complimentary. Cost $120 (regularly $215)
Your complimentary facial has some requirements, all for good reason. Again to help you create better habits to care for your skin.
*Your Luminizing facial needs to be received in September.
*Your complimentary Elemental facial must be received 4 weeks after the initial Luminizing facial. Sorry No exceptions.
*We have additional surprise goodies and offers at each appointment as our thank you for investing in your skin.
*It is non transferable or refundable
*the Elemental facial has no cash value
*upgrades are upon availability and will be charged at time of service.
Comments
comments